A Message from the Community VP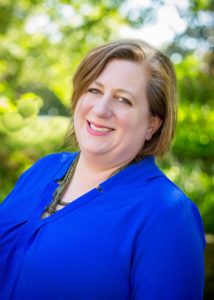 The Junior League of Jackson is committed to improving and enriching the community by supporting projects that have a measurable impact and make a true difference in the lives of children. Our ultimate goal is to improve the high school graduation rate in our community, and we do this by building partnerships with community organizations and by working together to inspire change through creative solutions and sustainable projects.
The Junior League of Jackson focuses on an Issue Based Community Impact Model for the selection and evaluation of all community projects. All of our projects focus on at least one of the following three impact areas: early literacy, children's health, and the social development of children and youth.  The specificity of the impact model allows us to focus our efforts and resources to address the critical needs in our community. Our community partners are instrumental in helping guide our work to be effective, positive and enriching.
Our membership works year-round with the community partners on these issue-based projects throughout the Jackson metro area. In fact, our members provide more than 50,000 hours of service each year. These hours are important for the community to benefit and grow, but our members also learn from this work.  By working as a team and serving our community, we are developing the potential of women and promoting voluntarism, two of the main missions of the League.
Along with our signature projects, the Mississippi Children's Museum and the Children's Cancer Clinic at Blair E. Batson Children's Hospital, our carefully selected projects are making a difference in our community, and we are honored to work with such wonderful organizations to help our community and children flourish.
Regards,
Susan Rockoff
2019-2020 Community Vice President