How To Join the Junior League of Jackson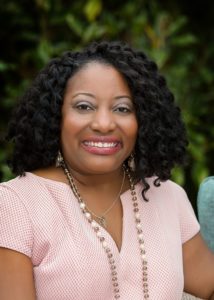 LAKEYSHA GREER ISAAC, 2016-2017 MEMBERSHIP VICE PRESIDENT
We are delighted you are interested in joining the Junior League of Jackson!
Eligible candidates for membership in the Junior League of Jackson are proposed and sponsored by a group of four current members of the Junior League of Jackson. Sponsoring members seek to sponsor women who have a strong desire to volunteer, the willingness to devote a significant amount of time to our projects as well as training and developmental meetings, have a commitment to improving our community, and are motivated to develop their own potential.
The Sponsorship process begins in the fall with an invitation to join the following spring. The Provisional training course begins in late April and training continues through March of the following year. Your commitment, first as a Provisional and later as an Active Member, includes time spent in Junior League of Jackson community projects, meeting attendance and participation in various fundraising projects. The financial obligations include a one-time fee for the Provisional course, a nominal annual commitment to our fund development businesses, and annual dues.
Other requirements to be extended an invitation to join the Junior League of Jackson include that a candidate must:
be between the ages of 26 and 45 as of December 31 of the year in which she is invited to join.
currently live in the Jackson area (Hinds, Madison or Rankin County) and must have lived in the Jackson area for at least the past year.
Our Mission:
The Junior League of Jackson is an organization of women committed to promoting voluntarism, developing the potential of women and improving communities through the effective action and leadership of trained volunteers.
We thank you for your interest in the Junior League of Jackson.
If you would like more information, please contact memvp1617@gmail.com.