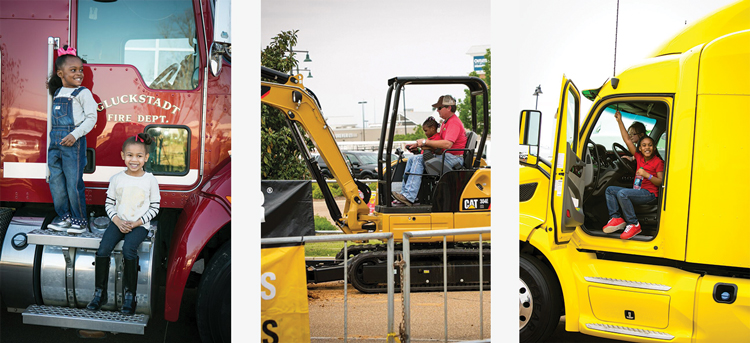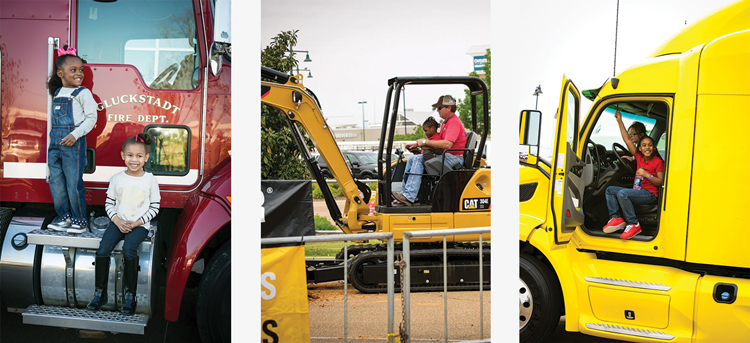 What is Touch A Truck® Jackson? It's a fun family event that offers hands-on opportunities for children to EXPLORE, CLIMB and TOUCH trucks, emergency response vehicles, heavy machinery and other equipment. It's also a great place to host a party for your team, school group or birthday!
Last year's Saturday general admission event at Trustmark Park drew over 5000 people with more than 40 pieces of heavy machinery, emergency response, utility, big rig and construction vehicles. New to 2015 was the addition of Field Trip Friday which allowed over 1500 preschool and elementary children access to a schools-only preview of Touch A Truck® Jackson through organized field trips.
We'll have a WHEELIE good time when Touch A Truck® Jackson rolls back in to Trustmark Park in Pearl on April 15 & 16, 2016. We can't wait to see you there!
For more information about 2016 Touch A Truck® Jackson, visit our website at touchatruckjackson.com.