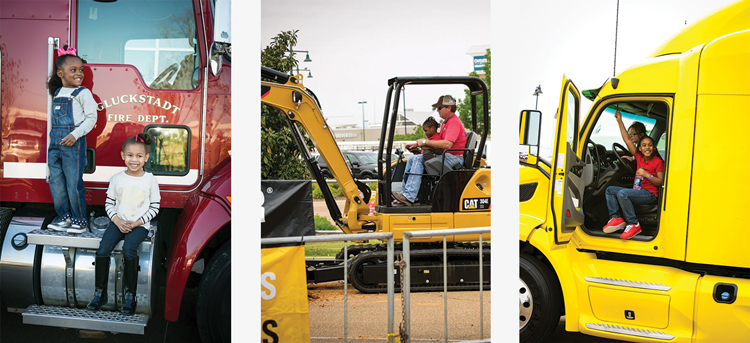 Touch A Truck® Jackson is a fun family event that offers hands-on opportunities for children to EXPLORE, CLIMB and TOUCH trucks, emergency response vehicles, heavy machinery and other equipment. Now in its seventh year, Touch A Truck® Jackson serves as a fund development business and a community project for the Jackson metro area.
Touch A Truck® Jackson 2019 rolls into town on Friday, March 27 for Field Trip Friday and our special unplugged sensory event and continues Saturday, March 28 with our VIP Big Wheel Hour and general admission.
For more information about Touch A Truck® Jackson 2020, visit our website at touchatruckjackson.com.