Message from the Community VP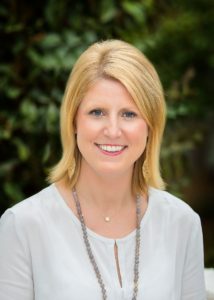 MEREDITH ALDRIDGE, 2016-2017 COMMUNITY VICE PRESIDENT
For more than 75 years, the Junior League of Jackson has sought to make a difference in the Jackson community.  Each year, the League's 2,200 Provisional, Active, and Sustaining members provide more than 50,000 hours of volunteer work. The League further strengthens our community by promoting voluntarism and developing the potential of women.
To ensure our volunteers' service has a maximum and sustainable impact, the League focuses our work in three key areas: early literacy, children's health, and social development. Using this issue based community impact model, the League identifies current critical needs in the community, specifically centered on the needs of children and youth, and develops strategies to address each need. Volunteers are then matched with projects in these areas, enabling our members to serve where they can make the greatest impact.  The League values the many community partners who develop projects that allow our members to serve the community in meaningful ways. 
Through their work on more than 30 service projects, League members give of their time and talents to make a difference in the lives of others.  Whether it is working one-on-one with students to sharpen reading skills or providing children and teens with resources to make positive life choices, our volunteers are dedicated to making Jackson a stronger community.  Each project is thoughtfully selected to meet a specific need.  For example, because our League recognizes the link between poverty and success in school, we seek to make a difference in the life of students by providing nutritious food options over the weekend by packing and distributing backpacks of food each Friday. To further support children's health, League members teach families how to prepare healthy meals and to value nutrition and encourage students at our many summer camps to engage in regular physical activity.   
Although many of the League's projects focus on making a difference in the lives of individual children and youth, the League's work has also resulted in many projects that benefit the community as a whole.  Our League led the charge to create Mississippi's only children's hospital, as well as Mississippi's only children's museum.  The League continues to support these signature projects as a way to make a difference in the lives of all children in the Jackson community and beyond. 
As Junior League of Jackson volunteers strive to make a difference in the lives of those we serve, our hope is that children of our city will have a foundation for a better future.
Sincerely,
Meredith Aldridge
2016-2017 Community VP