A Message from the Community VP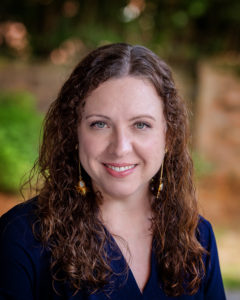 For the past 80 years, Junior League of Jackson volunteers have worked tirelessly to improve the quality of life of those in our community. We do this by building partnerships with community organizations and working together to develop shared solutions and projects that provide better health, education, welfare, and safety for children and youth.
To ensure our volunteers' service has a maximum and measurable impact, the League uses an issue-based community impact model for the selection of its projects. This model requires the League to identify a small number of critical needs in the community. Volunteers are then matched with projects in these areas, enabling our members to serve where they can make the greatest impact. The League currently focuses its work in three key areas: early literacy, children's health, and the social development of children and youth, with the ultimate goal of improving the high school graduation rate in our community.
Our membership works year-round with our community partners on these issue-based projects throughout the Jackson metro area. Each year, our nearly 2,400 members provide more than 55,000 hours of volunteer work, giving their time and talents to help build a stronger community. Whether it is working one-on-one with students to sharpen reading skills or providing backpacks of nutritious food to students heading home over the weekend, our volunteers are dedicated to serving the community in meaningful ways. For more information about our community projects, click here.
Although many of the League's projects focus on making a difference in the lives of individual children and youth, the League's work has also resulted in projects that benefit the community as a whole. Our League led the charge to create the children's cancer clinic at Mississippi's only children's hospital, as well as Mississippi's only children's museum. The League continues to support these signature projects as a way to impact the lives of all children in the Jackson community and beyond.
We know that right now, the need is great in our community. The public health crisis caused by the novel coronavirus has affected all areas of life, and those we serve are facing a variety of challenges in the wake of the pandemic. During this most unusual year, our work in the community may look a little different, but our dedication to service is stronger than ever. The Junior League of Jackson remains committed to working with our community partners and other stakeholders to meet these needs. Just last month, the League awarded more than $58,000 in grants to our community partners and other 501(c)(3) organizations and donated more than 1,200 meals to local healthcare workers and first responders.
As we navigate these unchartered waters together, we hope you will share with us new ways the League can work to make a difference in the Jackson community. Under the Community section of our website, you will find information about our community project application process for the 2021-22 League year, as well as information about how your 501(c)(3) organization can apply for financial support through one of our community funds.
Thank you to our community partners, supporters, and members, for your work in deepening our impact in the community.
Best regards,
Bethany Smith
2020-2021 Community Vice President