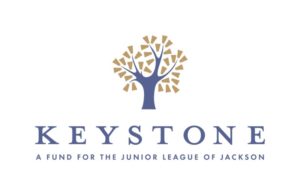 Rooted in Past Success.
Branching Out to Meet New Challenges.
Preparing for Future Growth.
Keystone:
The central stone within a structure that locks the parts of that structure together.
The supporting element for all that is built upon it.
The Keystone Fund will serve as the keystone for JLJ projects yet to come, and is literally something to build upon for the future – not only for the future of the Junior League of Jackson, but for the future of each life the League will touch. It will ensure that permanent funding exists to support the League's work. The ultimate objective is to grow a fund that will be substantial enough to help support the League in the event of a decline in sponsorships or a shortfall in the League's fund development businesses.
The Junior League of Jackson hopes to steadily grow the Keystone Fund through tax-deductible donations and tax-wise planned giving, including gifts made to the Keystone Fund through wills and estate planning. While certain giving levels have been designated for special recognition, there is no minimum donation. Gifts of any size are welcomed and appreciated.
A donation to the Keystone Fund is an ideal gift in honor of Active or Sustaining members or for others whose lives have been touched by the Junior League of Jackson. Gifts made in honor of a birthday, anniversary, as a memorial, or during the holiday season will not only honor the person who is recognized, but will also support meaningful projects in our community.
Click here to donate to the Keystone Fund
For additional information, please contact the Keystone Fund Chair at Keystone@jljackson.org.