A Message from the President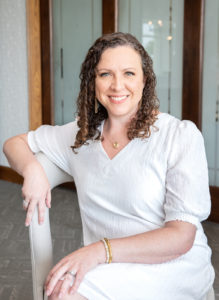 Since our founding in 1941, the Junior League of Jackson has been committed to promoting voluntarism, developing the potential of women, and improving communities through the effective action and leadership of trained volunteers. With more than 2,300 members, we are the 6th largest Junior League in the world, and although our members represent a diverse set of experiences and backgrounds, what unites us is a shared commitment to improving the quality of life for those in our community.
As an organization, we strive to make a measurable impact by enriching our community through building partnerships and inspiring shared solutions. Our community partners are central to our work in the areas of children's health, early literacy, and the social development of children and youth. We support more than 30 community projects and initiatives in the Jackson metro area each year, and 100% of the funds we raise stay in our local community.
Our members are dedicated, driven, and committed volunteers. Each year, we provide more than 55,000 volunteer hours in furtherance of our mission. We are so grateful to each of our members for sharing their time and talents with the Junior League of Jackson. It is a true honor to stand amongst such a strong group of women who have worked diligently to strengthen our community and develop our organization.
I invite you to explore our website to learn more about the Junior League of Jackson's impact in the Jackson area and how you can support our mission. Whether you choose to make a financial donation, participate in one of our fund development businesses, become a community partner, or express interest in joining, your support is paramount to our success. Thank you for helping us continue to make a meaningful impact in our community.
Warm regards,
Bethany Cooper Smith
2022-2023 President
Junior League of Jackson