Message from the President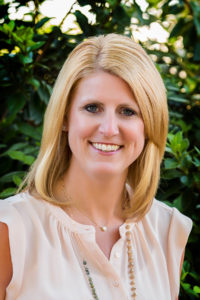 MEREDITH ALDRIDGE, 2018-2019 PRESIDENT
Welcome to the Junior League of Jackson! We are an organization of women committed to promoting voluntarism, developing the potential of women and improving communities through the effective action and leadership of trained volunteers.  With nearly 2,400 diverse and passionate members, we have learned that when we provide leadership training to women while connecting their talents and hearts for service with the need of our community, we are unstoppable!
More than 78 years ago, the phenomenal women in our community created an intentional connection between their time and resources to make an impact in the lives of others in need.  Over the course of this League year, we will continue to create true connections with our community through impact-based service in the areas of early literacy, children's health, and social development.  With more than 30 initiatives focusing on children and youth in the Jackson metropolitan area, our League pours into and supports our community because we know that together, we are stronger.
The League makes these connections and lives its mission each day.  Throughout the summer, we host multiple summer camps for children and stuff backpacks to help students get ready for the new school year.  In the fall and winter, we work with children, youth, and families in a variety of ways, doing everything from reading to students on a weekly basis, to providing healthy food choices at a monthly pantry, to mentoring teens for future success.  Our more than 140 Provisional members will join forces to plan an educational and fun-filled day for children in the community in 2019, while our Sustaining members continue to spread joy as they rock babies at UMMC's NICU, sing to patients in nursing homes and assisted living facilities, and more.  To learn more about our community initiatives, please click here.
These initiatives are possible through the hard work of our volunteers in planning and hosting three large fundraising events each year, as well as through the generous support of our corporate sponsors.  In the fall, the League will host the 38th annual Mistletoe Marketplace.  This year's event promises to continue the wonderful tradition of kicking off the holiday season and providing unique shopping and entertainment experiences.  Our 5th annual Junior League Jumble, held in early 2019, is another opportunity to find a bargain at what has become known as the ultimate rummage sale.  The 6th annual Touch A Truck® Jackson will roll into town again in 2019 and is sure to be a "wheelie good time" for children and families.  To learn more about the League's fund development businesses, to become a corporate sponsor, or to purchase tickets, please click here.
In addition to connecting with our community through service and fundraising to further that service, our fellow League members connect with one another as we serve together and learn from one another.  The League actively seeks to be an inclusive environment for its members and the community in which it serves.  Our commitment to diversity and inclusion is ongoing, as we continuously listen to our members and our community to strategically achieve these goals.
The Junior League of Jackson is grateful for the opportunities we have to connect with one another and with our community through service. We invite you to connect with us!
Sincerely,
Meredith Aldridge
2018-2019 President