A Message from the President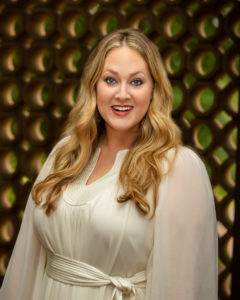 Since our founding in 1941, the Junior League of Jackson has been committed to promoting voluntarism, developing the potential of women, and improving communities through the effective action and leadership of trained volunteers.
With more than 2300 members, we are the 6th largest Junior League in the world, and although our members represent a diverse set of experiences and backgrounds, what unites us is a shared commitment to community – a commitment that enables us to provide an average of 55,000 volunteer hours to the Jackson area each year.
When COVID-19 disrupted our world in the months leading up to the past League year, JLJ was forced to completely rethink how to serve our community. Although we could not always be together, thanks to the incredible effort put forth by League volunteers, we stretched our creativity and flexibility. Still, we met community needs during a year in which community volunteering initially seemed impossible.
As we begin the new League year, we renew our commitment to our members and community, holding fast to our values and furthering our mission through effective service. Whether in person, virtual, or hybrid, we are currently planning our community activities and are ready to serve. We have been working with partners to identify needs, and realize now more than ever, just how much our efforts in the areas of children's health, early literacy, and social development matter.
We are so grateful to each of our members for sharing their time and talents with the Junior League of Jackson. It is a true honor to stand amongst such a strong group of dedicated women who have worked diligently to strengthen our community and develop our organization. I invite you to explore our website to learn more about JLJ's impact in the Jackson area and how you can support the League's mission. Whether you choose to make a financial donation, participate in one of our three fund development businesses, become a community partner, or express interest in joining, your support is paramount to our success. Thank you for helping us remain committed to the community.
Much Appreciation,
Katie Lightsey Browning
President, 2021-2022
Junior League of Jackson