Message from the President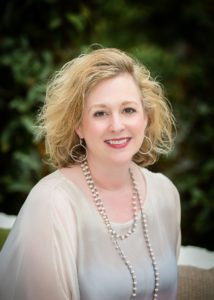 MELANIE HATAWAY, 2016-2017 PRESIDENT
Welcome to the Junior League of Jackson. It has been said, "never underestimate the difference you can make in the lives of others. Step forward, reach out and help." For 75 years, the Junior League of Jackson has been doing just that: stepping forward and reaching out to help our community. As you explore this website, it is our hope that you will learn how our League has played a pivotal role in shaping our community through volunteerism, see our commitment to developing the potential of women through enhanced training, and enjoy the opportunities provided by four successful businesses.
This year, the Junior League of Jackson will continue to look to the future as we welcome our largest Provisional class on record.  These talented women bring to our League a diversity of talents and skill sets that will ensure the strength of our League for years to come.  These newest members will join our Active and Sustaining members in the community, working in over 30 projects to help make a positive difference to the lives of children and youth in the Jackson metro area. Through our Issue-Based Community Impact Model, a strategic initiative that targets specific identified needs in the Jackson area, the League is striving to improve high school graduation rates. By addressing community needs in early literacy, children's health and social development in children, we believe we will continue to see success in our community. To learn more about our community projects, please click here. 
Our continued efforts in the community will be matched with a continued internal effort to enrich our members' experiences as a part of this organization. By providing a variety of training opportunities, we continue to shine as the premier women's leadership development organization in the state. It is our belief that our members cannot pour from an empty cup; and it is part of our mission to help fill that cup.
The League's fund development businesses are already in full planning mode for the coming year. Before we know it, Mistletoe Marketplace 2016 will be here. Along with Touch A Truck®Jackson, The Junior League Jumble and our new Junior League of Jackson Productions, these businesses earn over one million dollars annually, allowing us to meet our mission of promoting volunteerism, developing the potential of women, and improving the community through the effective action and leadership of trained volunteers. To learn more about each of our fund development businesses, to become a corporate sponsor, or to purchase tickets for an event, please click here.
The Junior League of Jackson is not content to sit still! Through the efforts of our members and the tremendous support of our community partners and corporate sponsors, the Junior League of Jackson is truly making a difference in the lives of families across the metro area and indeed the state of Mississippi in big ways and small. After all, making a world of difference to one can make the difference in the world!
Thank you for your support of the Junior League of Jackson!
Sincerely,
Melanie Hataway
2016-2017 JLJ President