Message from the President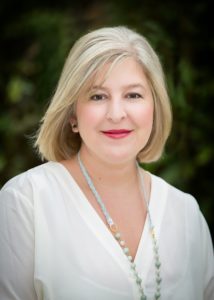 HEIDI NOEL, 2017-2018 PRESIDENT
Welcome to the Junior League of Jackson! We are an organization of women committed to promoting voluntarism, developing the potential of women and improving communities through the effective action and leadership of trained volunteers. Our members are diverse and dynamic and have a heart for service in our community and to each other.  With a 77 year history, we are convinced that providing leadership training to women while connecting their talents with the needs of our community – we can accomplish much!
This year, the Junior League of Jackson will welcome over 150 new members into our organization.  These talented women bring to our League a diversity of talents and skill sets that will ensure the strength of our League for years to come.  These Provisional members will join our Active and Sustaining members in the community, serving in over 30 projects to help make a positive impact in the lives of children and youth in the Jackson metro area. Through our Issue-Based Community Impact Model, a strategic initiative that targets specific identified needs in the Jackson area, the League is striving to improve high school graduation rates. By addressing community needs in early literacy, children's health and social development in children, we believe we will continue to see success in our community. To learn more about our community projects, please click here. 
The League manages three Fund Development businesses.  Our members spend many months planning these fantastic events! The 37th annual Mistletoe Marketplace, will be packed with great decorations, shopping and inspiration to kick off your holiday season. The Junior League Jumble will be our 4th annual ultimate rummage sale and we are also excited to welcome the 5th annual Touch A Truck® Jackson where we always have a "wheelie good time"! To learn more about each of our fund development businesses, to become a corporate sponsor, or to purchase tickets for an event, please click here.
The Junior League of Jackson is committed to providing an inclusive environment for all of our members as well as the community in which we serve.  We have and will continue to strategically analyze our diversity and inclusion statements, thoughtfully listen to our membership and community, revisit existing policies, and offer training opportunities to achieve these goals. 
The Junior League of Jackson is grateful for all the opportunities we have to cause positive change in the lives of children in our community. Through the tireless efforts of our members and the tremendous support of our community partners and corporate sponsors, the Junior League of Jackson is truly able to serve whole-heartedly.  We look forward to all we can accomplish together!
Thank you for your support of the Junior League of Jackson!
Sincerely,
Heidi Noel
2017-2018 JLJ President