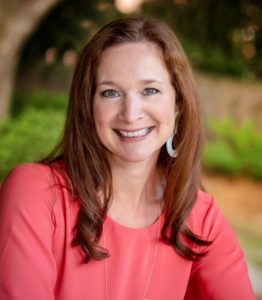 The Junior League of Jackson operates three fund development businesses and an endowment fund in order to support the efforts and mission of our organization. These businesses directly fund over thirty projects and initiatives each year and provide monetary support to community partners. Our fundraising efforts provided key resources for our two signature projects: the Mississippi Children's Cancer Center at Children's of Mississippi and the Mississippi Children's Museum.
Mistletoe Marketplace is our longest standing fund development business. This year will be the 40th year of this premier holiday shopping destination, which is held the first week of November and truly has something for everyone. Located in the newly constructed Trade Mart Building in Jackson, Mistletoe Marketplace is considered the kick-off for the holiday season and is the longest standing fund development business for the League. Merchants from across the country and shoppers from all over the South come together for a three-day shopping extravaganza that includes fantastic special events sure to entertain.
The League's newest fund development business is Junior League Jumble, which serves as both a fundraiser and a community project. Celebrating its seventh year as Jackson's ULTIMATE rummage sale, this late January event promises great bargains for all. Jumble begins with the casual Reveal Party fundraiser, continues with a Peek and Purchase for early risers, and culminates with General Shopping hours. Jumble has outstanding deals on gently used merchandise including furniture, appliances, home décor, children's clothing, and so much more. We then donate any remaining items to our community partners – this past year we had eight partners collect items after the sale! Through the Jumble Gives initiative, Jumble 2020 donated 1020 pairs of uniform pants to Jackson Public Schools, over 90 coats to Coats for Kids, 100 dresses to Gowns for Girls and 25 pieces of travel gear to Luggage of Love.
Touch A Truck® Jackson, which will host its eighth event in March of 2021, also serves as both a fundraiser and a community project. This event rolls into Trustmark Park each spring with over 45 vehicles, construction equipment, and exhibits for children to CLIMB, EXPLORE and TOUCH. Touch A Truck® Jackson begins with Field Trip Friday, which hosts over twenty-five schools from across the state with no admission cost. The "wheelie" good time continues on Saturday with our early access Big Wheel VIP fundraiser (including breakfast and shorter lines) and continues with general admission throughout the day. Touch A Truck® Jackson is truly a unique experience for the entire family that is not only fun but educational!
Our fund development businesses are led and organized by outstanding volunteers who are committed to making a difference in the Jackson community. Our fund development opportunities provide the monetary resources needed to increase our community outreach efforts and provide valuable leadership training for our members. JLJ volunteers donate over 50,000 hours of service every year and are not only able to make measurable impacts through working and funding our community efforts, but also through the positive economic impact that our businesses provide throughout the state of Mississippi.
Our endowment fund, the Keystone Fund, was created to ensure that funding exists to support the important work of the Junior League of Jackson. The ultimate goal is to grow the fund to be substantial enough to support our efforts in the event of a decline or shortfall in fundraising. During these uncertain times, this fund is more important than ever.
We are grateful for the support of our members, community partners, corporate sponsors, and all those who attend our fund development events and contribute to the Keystone Fund. Your continued support is vital to the success of the Junior League of Jackson!
Thank you for your interest in our fund development opportunities. For more information about each of our fund development businesses and about our Keystone Fund, click here.
Ellie Word
2020-2021 Fund Development Vice President