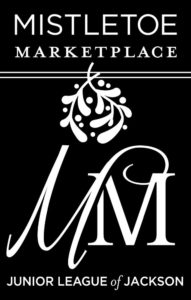 Click here to purchase tickets now!
Save the date for Mistletoe Marketplace 2017 on November 1-4, 2017.
Learn more about Mistletoe Marketplace at www.mistletoemarketplace.com.
Click here to become a Friend of Mistletoe today!
FOR MERCHANTS
If you have not already done so, please Create a Merchant Profile. 
You must have a Merchant Profile to apply for Mistletoe Marketplace.
---
After you have created your Merchant Profile, you can log in to apply.  If you have already created a Merchant Profile and have forgotten your username and password, please call 601-948-2357.
Stay connected with Mistletoe Marketplace!