Virtual Community Roundtable
Let's Slay Together:
Creating a Culture of Collaboration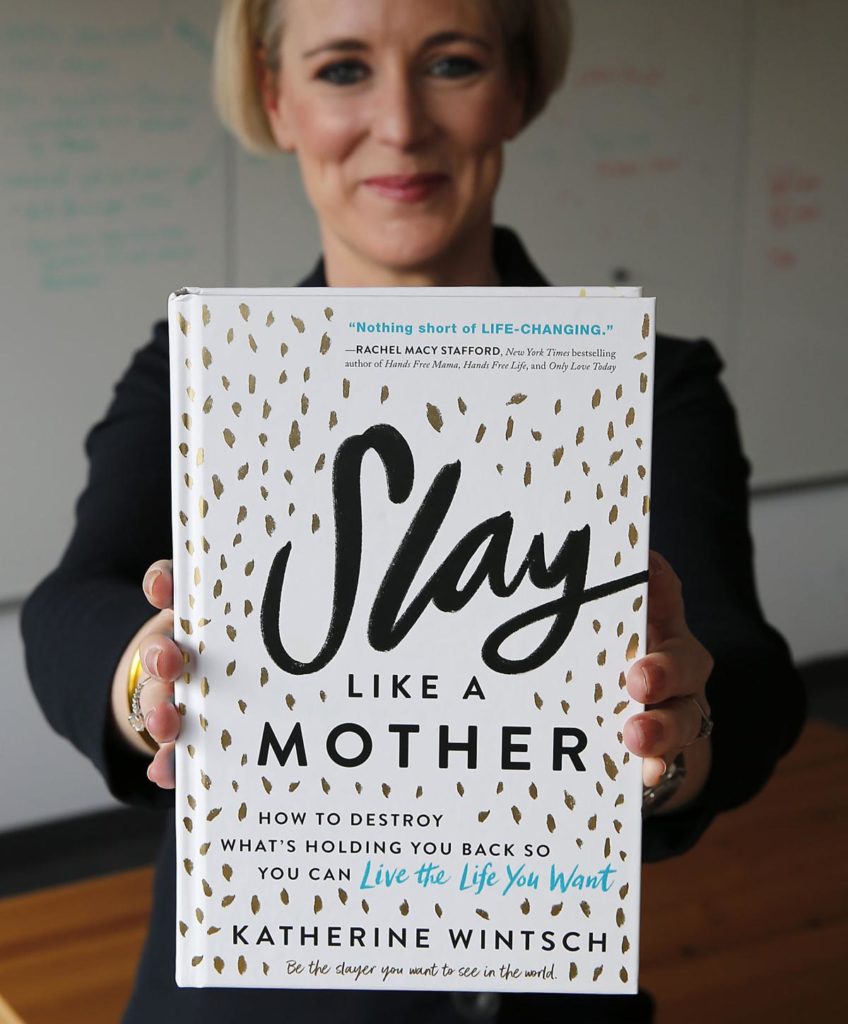 In this rapidly changing and uncertain environment that has become "the new normal,"taking care of your family, your community and yourself can take a lot out of you.
Join us for an entertaining and informative live webinar with Katherine Wintsch, author of Slay Like a Mother – a personal empowerment book that Parade magazine recently named one of the "Top 10 self-help books of the year." Based on research with women around the world, her own trials/tribulations and our collective goal of working together to serve women and children in the area, Katherine will lead the group on a powerful journey connecting the dots between caring for ourselves and caring for others.
We're all walking a similar path—let's come together to as we learn to navigate the changes on the journey we share.
Join us for strategies and tips for:
finding calm in the chaos of a new normal,
achieving your goals without being perfect, and
working together as individuals and organizations to serve the community
When: Tuesday April 14th at 3pm CT
Cost: Free! Space to attend the live webinar is limited – register today!
The Community Roundtable is an annual event hosted by the Junior League of Jackson for the benefit of our community partners and beyond. While we cannot meet in person this year, we are pleased to provide a virtual platform for attendance. We encourage members, women's civic, religious and educational groups as well as fellow nonprofits and community partners to join us as Katherine Winstich brings us together to serve our communities while caring for ourselves!
A recorded version of the live event will be available for later viewing.
ACCESS INFORMATION WILL BE PROVIDED TO REGISTERED ATTENDEES FOLLOWING REGISTRATION CONFIRMATION.
---
For more information, please contact Carole Richardson, Community Outreach Chair, at communityoutreach@jljackson.org